12 Best Plugins to Speed Up WordPress Site
Looking for the best Plugins to Speed Up WordPress site? You came to the right place.
What is the best plugin to speed up WordPress?
Twelve of the best WordPress plugins are as follows: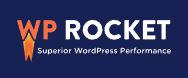 WP Rocket is one of the best WordPress speed optimization plugins on the market. It's an all-in-one solution for increasing your website's loading times, making it faster and more efficient.
With WP Rocket you can quickly set up page caching rules, database optimization, lazy loading of images, and more. It comes with a user-friendly interface that makes setting up these features easy so you don't have to study a course to figure it out.
WP Rocket also includes some features not usually found in similar plugins such as image lazy loading and hosting Google Analytics code on your own site. WP Rocket is a highly recommended option for improving the speed and efficiency of your WordPress website.
NitroPack is an all-in-one WordPress performance optimization platform designed to make your website as fast and efficient as possible. It works by automatically optimizing everything on your site, from caching, minifying files, and compressing images to cloud storage and delivery networks.
It also offers advanced features such as preloading content for faster loading times and deferring the loading of non-essential scripts until after the page has been fully loaded. NitroPack makes it easy to speed up your website without having to manually configure anything or study a course.
By installing the NitroPack plugin and selecting your desired level of optimization, the rest of the process will be taken care of automatically. So if you're looking for a quick way to give your website a performance boost, NitroPack might just be the perfect solution for you.
Perfmatters is a WordPress plugin designed to enhance website performance by improving speed and efficiency. It's designed to help you save time and effort by automating many of the most important performance optimizations.
Perfmatters is the must-have performance plugin for any website. With a few clicks, you can easily disable scripts and other elements that are slowing down your site. It also helps decrease HTTP requests, minify HTML/CSS/JavaScript files, and allows you to customize which scripts are loaded on each page with the Asset Manager feature!
This powerful tool can help ensure that your website runs at its optimal speed – so if you want serious results from your webpages, make sure to check out Perfmatters today!
WP Fastest Cache is a popular WordPress caching plugin that makes your WordPress cache faster and more efficient. It's designed to be easy to use, yet it comes with lots of great features that make it a powerful tool for improving your site's speed and performance.
With WP Fastest Cache, you can quickly enable caching and set expiration times for certain URL strings. In addition, you can decrease the size of HTML, CSS, and JavaScript files to expedite loading times and boost performance.
In addition, the plugin gives you the option to combine multiple scripts into one file so that fewer HTTP requests are sent from your server. All in all, WP Fastest Cache is an excellent choice if you want a quick way to get your WordPress website running faster than ever before!
If you're looking for a way to give your WordPress website a boost in speed, KeyCDN's Cache Enabler plugin is the perfect solution. Not only is it lightweight and user-friendly, but it also comes with lots of excellent features such as setting cache expiration times and minification setup. Plus, get ready to experience lightning-fast page loading speeds!
Installing the Cache Enabler plugin is effortless – all you need to do is activate it in your plugins list and its robust features will be ready for use. If desired, you can further improve performance by using the CDN Enabler plugin alongside Cache Enabler. Overall, this combination provides an easy yet reliable way of boosting your website's performance capabilities!
WP Super Cache is a free version of super popular caching plugins for WordPress, with millions of downloads to date. It's easy to install and set up, and has options to suit both basic and advanced users.
With WP Super Cache you can serve static HTML files, support multiple caching types (Mod_Rewrite, PHP and Legacy), as well cache plugins as well as other features that are sure to speed up your website.
You can also customize its settings to maximize performance on your site, making it an invaluable asset for any WordPress user looking to get the most out of their website's loading speeds. If you're looking for a reliable caching plugin that won't let you down, this free plugin might just be what you need.
W3 Total Cache is the ideal way to turbocharge your website, guaranteeing faster loading times and increased performance. It's packed with features created specifically to improve speed without compromising on quality.
With W3 Total Cache, you can minify HTML, CSS, and JavaScript files; leverage browser caching; integrate with CDN services such as CloudFlare; support multiple caching types such as Mod_Rewrite, PHP, and Legacy; utilize a browser caching database, and more.
However, the all the features and settings available can make it intimidating for beginners. Still, if you're looking for an advanced caching functionality that will help to speed up your site quickly and effectively, W3 Total Cache has what you need.
WP Super Minify is a lightweight plugin that makes it easy to minify your website's HTML, CSS and JavaScript files.
Instantly upgrade your website's speed and performance with just one click – no setup or configuration needed. This amazing plugin works seamlessly with all WordPress themes and plugins, so you can optimize your site in an instant!
Furthermore, WP Super Minify offers the exceptional ability to deactivate compression of JavaScript and/or CSS, in case compatibility issues arise. This plugin is an easy-to-use solution that ensures your website loads as rapidly as possible.
Make WP Smush a part of your site's toolkit! This powerful free plugin helps you optimize images and shrink file sizes without compromising quality.
Smush uses lossless formats, so you don't need to worry about losing any of the original image quality. Additionally, Smush strips unnecessary bytes from image files, strips meta data from JPEGs, and optimizes JPEG image compression anyway.
This plugin is a great way to make sure your website loads quickly and efficiently without having to manually resize each image you upload. Installing Smush is easy and will definitely improve the performance of any WordPress site.
10. LazyLoad by WP Rocket
LazyLoad by WP Rocket is a great plugin for anyone looking to improve their WordPress site's speed and performance. As the name implies, it helps reduce loading times by implementing lazy load images when they are needed.
No longer do guests of your website have to wait forever in order for the entire page to load – they can now access content quickly, as specific elements such as videos and images will only be loaded when a visitor scrolls down.
This reduces loading times drastically and ensures your visitors get a fast, smooth experience every time they visit your website. LazyLoad also comes with some nice features such as replacing YouTube iFrames with preview thumbnails which further help save bandwidth and boost performance.
11. ShortPixel
ShortPixel is a great plugin to speed up your WordPress website with image optimization. It uses advanced algorithms to optimize your images, meaning that they'll be much smaller in size without sacrificing image quality.
This makes them load faster and use less bandwidth, which ultimately reduces loading times and boosts performance. ShortPixel supports both lossy and lossless compression, so you can choose whatever works best for you.
It also offers automated resizing of images to a maximum dimension (e.g. 1000px wide), so your images won't take up any more space than necessary. All in all, ShortPixel is an easy and effective way to speed up your WordPress website without needing to spend hours optimizing every single image manually.
12. LiteSpeed Cache
LiteSpeed Cache WordPress (LSCWP) is the ultimate solution for website speed and performance. Developed by a leading web acceleration company, this all-in-one plugin features an exclusive server-level cache and optimizes features to give your site the best performance possible.
With LiteSpeed Cache WordPress, you can easily manage caching of your site content and gain real-time insights into web page loading speed. This revolutionary plugin is compatible with WordPress Multisite and the most popular plugins, including WooCommerce, bbPress, and Yoast SEO.
It also helps reduce server load time and improves loading speeds for both mobile and desktop devices. With one click of a button, you can get full control of your caching settings for optimal performance. Gain peace of mind knowing that LiteSpeed Cache WordPress has got your back when it comes to accelerating your website's performance and delivering maximum efficiency.
5 Web Pages to Test Your Website Speed
Are you wondering how fast (or slow) your site is? Figuring out whether your site needs a performance boost can be tricky, and that's why it helps to have an outside perspective. Here are 5 tools that you can use to quickly and accurately test the speed of your website:
Google PageSpeed Insights is a great place to start. It gives you an overall score based on the page loading time and how well-optimized your page is for mobile users. You'll also get specific recommendations on what you can do to improve it.
GTmetrix is another helpful tool, which offers detailed reports with load time statistics, recommendations to optimize loading times, and even historical tracking.
Pingdom Website Speed Test gives you real-time data about your website's performance, as well as an overall grade based on various tests it runs.
WebPageTestis a bit more technical than the other tools listed here but still quite useful. It provides detailed information about every aspect of your web page's loading process and lets you compare different configurations side-by-side.
Finally, DareBoostallows you to measure the impact of any changes you make to your page before pushing them live so that you can ensure that they result in improved performance.
No matter which tool or combination of tools you use, testing the speed of your website will give you valuable insights into how it performs and help guide any optimization efforts that you undertake going forward.
What Can I Do to Make My WordPress Load Faster?
How do I fix slow WordPress? How do I optimize my website speed?
We all want our WordPress sites to load faster – pokey websites can end up a no-go! Luckily, if you follow these few simple steps you can speed up your site and make it run more smoothly. Here are some of the things you can do:
Optimize your images. Compress images before uploading them to your site and use the right image format for the job (JPEG for photographs, PNG for graphics). This will significantly help reduce page loading times.
Minify CSS files and JavaScript files. CSS and Javascript minification removes unnecessary characters like spaces and line breaks, which makes them smaller and faster to load.
Choose a good hosting provider. Choosing a reliable web host is essential if you want your site to run quickly and smoothly. Make sure that your host offers fast server response times and plenty of storage space so that you don't have to worry about running out of room for all your content.
Use WordPress caching plugins. A cache plugin creates static HTML versions of your pages, which helps reduce page loading times by reducing the amount of data that needs to be processed when someone visits your page.
Disable unnecessary plugins. Too many plugins running at once can slow down your site significantly, so make sure that you only install what you really need or disable any unused plugins on your dashboard.
Invest in a Content Delivery Network (CDN.) A content delivery network (CDN) is a computer network that can cache and store static web content such as HTML, video, audio, and images on multiple servers in different geographic locations. The cached versions of the contents are stored on the CDN server closest to the person viewing it for quicker loading times. CDNs reduce the strain on your website's server by delivering requested files from a distributed system which have been replicated across many nodes around the world. This ensures that all requests for content are sent to the nearest available node rather than back to your web server, resulting in reduced latency and improved performance.
By following these tips, you should be able to see an improvement in the performance of your site in no time!
How do I increase my WordPress speed? Other Tips
WordPress Hosting
Choosing the right web hosting for your WordPress site is essential if you want to ensure that it runs quickly and smoothly.
There are a few things to consider when selecting a host, such as whether the host can handle increased traffic levels, if they run top-of-the-line hardware and software, and if its servers are configured properly.
You should also make sure that you choose a plan that fits the size of your site – don't go for an overly powerful or expensive plan just because you think it might be necessary – and make sure that there's enough storage space available too. By taking all these factors into account, you can rest assured that your site will run at its best!
Keep Your WordPress Simple
When it comes to optimizing the speed of your WordPress website, one of the most important things you can do is keep things clean and simple. This means only using plugins and themes that are necessary for your site's functionality.
Do plugins affect site speed? Do more plugins slow down WordPress?
Yes, it can. According to ContentPowered, the more plugins installed, the slower your site will load as each plugin needs to be processed by the server. Make sure to delete any unnecessary or outdated plugins and themes.
Keeping everything up-to-date is key for optimal performance too. Additionally, keep all content concise and relevant to ensure that visitors don't experience delays when loading pages. By following these simple steps, you can ensure that your WordPress site runs quickly and efficiently with minimal effort on your part.
WordPress Theme Quality
When it comes to WordPress speed optimization, one of the most important things you should consider is your website's theme. A poorly coded theme will significantly slow down the loading speed of your website and can also compromise its security.
It's best to select a premium theme or have a developer create one specifically tailored to your needs. This way, you'll be able to get the exact look and functionality that you want without having to add lots of other plugins. Additionally, make sure to keep all plugins up-to-date so that they remain compatible with the latest version of WordPress. Doing this will ensure that your website remains fast and secure for years to come.
What is the fastest-loading WordPress theme?
The themes I recommend?
FAQ
How to increase WordPress website speed with free plugins?
Here is a list of some free WordPress plugins to speed up your site:
Why improve website speed?
Because Google says so. No, seriously. As of 2018, they decided that page speed was going to be a ranking factor. Especially when you have an increasingly impatient audience who may bounce after a couple of seconds of loading time.
Does speed affect SEO? Does load speed affect SEO?
Yes and yes. The higher your page and load speed are, the more likely you will see higher bounce rates. People want answers to their queries and they want them now.
Which plugins are slowing down my WordPress site?
Online Media Masters put together a list of 75 WordPress plugins that can slow down your site. Check it out here.
Conclusion
With Google emphasizing page loading speed more than ever, it is imperative to have the right WordPress performance plugins. Whether it's caching plugins or speed optimization plugins, having the right plugins will keep your site quick loading and with the other parts of your site optimized, will propel you to page one!
About the Author
Dani Lehmer is a Quality Assurance Administrator by day, aspiring blog star by night.